Selling Your Eugene Oregon Home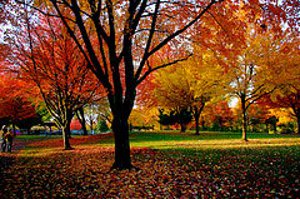 Whether the market is up or down, selling your home is a serious step. And your choice of the real estate professional (Listing Agent) to help you can have far-reaching consequences that you may not have considered.
It's important to know that not all real estate agents do business alike and to understand some of the differences among agents. For instance, in Oregon it's perfectly legal for a single agent to represent both seller and buyer in the same real estate transaction, and thus collect twice the fee.
But we with the Simon Smith Team believe it's very difficult—if not impossible—for an agent to fully represent the best interests of both sides of a real estate transaction at the same time. Here's why…
As a seller, it's necessary for you to have intimate conversations with your agent about your real estate needs — the bottom-line dollar amount you're willing to accept, the timeframe in which you need to sell, your motivation for selling and other details that, in many cases, are quite personal.
Now, if your agent turns around and also represents a buyer who wants to write an offer on your home, that buyer ends up confiding all of his details in the agent. An agent in this position would have to say something like, "Well, Mr. and Mrs. Buyer, I can't tell you the seller's bottom line, his motivation for selling or any other confidential details." And conversely, the agent can't tell you, the seller, any of the buyer's details.
When an agent collects twice the fee by representing both seller and buyer, Eugene Fall Colorsit almost means he represents neither. Or perhaps he represents both a little bit, but not both to the fullest extent of his ability.
This is not to say that the real estate deal can't be done. It is legal in Oregon to do it this way. But to avoid any possible conflicts of interest, the Simon Smith Team has an exclusive Listing Agent (Simon Smith) who represents sellers only and an exclusive Buyer's Agent (Kirsten Danley) who represents buyers only.
This way, when you choose the Simon Smith Team to help you sell your home, you have complete confidence that your best interests are being fully represented and protected throughout the transaction. And at the closing table, you won't have to wonder whether your agent was just in it to make the deal work so he could collect twice the fee.
With me, Simon Smith, as your exclusive Listing Agent, you'll know for sure at the closing table that I had no conflicts of interest and that I wholeheartedly negotiated the highest price and best terms for you alone.
You see, I want you to be so happy and excited with the outcome of your home sale that you feel completely comfortable referring me to your family and friends and returning to me to handle your future real estate business. My motivation is just that simple and transparent.